Important warning for debtors
Fake debt collection letters from HFG Inkasso GmbH are currently in circulation. If you are unfamiliar with the claim, please contact us in any case so that we can discuss the situation with you! The best way is to call us on 0800 - 5 89 23 54.
---
Have you received a payment request from HFG Inkasso?
Discuss how to organise your debts with us.

Debt often develops slowly and unnoticed. Many people in Germany live beyond their means without realising it. When misfortune strikes, many do not know how to continue financially. Suddenly, overdrawn accounts, unpaid bills and concern for one's financial existence over-shadow everyday life. The worst thing you can do in this situation is to give up.

You can't just wait for debt to go away. Please discuss your options with us.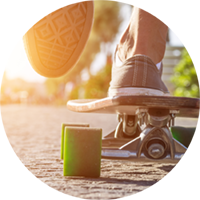 We'll be happy to help you, just give us a call. Free of charge in Germany at 0800 - 5 89 23 54.